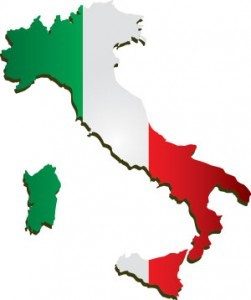 What is a national visa for elective residence?
The visa for elective residence grants access to Italy to foreigners wishing to reside in the country and who are able to subsidise themselves financially, without carrying out any working activity.
Article 13 of Attachment A of the inter-ministerial Decree MAE n°850 from 2011 defines the types of entrance visas and the requirements needed to obtain them.
What paperwork is necessary to obtain a visa for elective residence?
Foreigners wishing to obtain an elective residence visa will have to provide documentary proof that they purchased or rented a property, where they will be resident. In addition, proof of adequate financial resources will be required. Successful applicants for an elective residence visa should have annual funds of at least €31,000. This equates to approximately triple the required per diem amount, on an annual basis, as estimated in Chart A, attached to the directive issued by the Ministry of Internal Affairs on March 1st 2000. Annual income can derive from savings, pensions, annuities, real estate, businesses or from other sources, but not from employment.
Who is entitled to the visa other than the requesting party?
A cohabiting spouse, minors and adult dependent children will receive the same visa, provided that the aforementioned income is deemed adequate to support them. The total amount of annual income should include an extra 20%, if the visa is requested for a spouse. An additional 5% should be calculated for each dependent child.
What criteria apply if property is purchased in Italy?
If property is purchased in Italy, the "minimal financial requirement" in accordance with Italian legislation –  approximately €31,000 per annum is applicable. However, it is likely that authorities will assess the situation on a case by case basis.
How long is the visa valid and what does the renewal procedure entail?
A visa for Elective Residence is valid for 1 year after which the visa can be renewed at the relevant police headquarters provided that the original requirements are still valid.  An entry visa must be converted into a residence permit within 8 days of arrival in Italy, as is the case for all other types of extended stay visas. A residence permit cannot be renewed or reinstated if the permit holder interrupts a stay in Italy for a span longer than six months, unless it can be proven that the interruption was due to military duties or other significant and substantiated motives.
Is any type of employment activity allowed with this type of visa?
No, this type of visa does not permit any kind of employed activity in Italy.
Is there any other type of visa for a long-term stay in Italy?
After 5 years of residence in Italy, it is possible to request an EU permanent residence permit, allowing a holder to benefit from the same terms as those granted to EU citizens.
3
Elective Residence Visa, Italian Law Provisions, Italian Residence, Italy