What should expats buying Italian property know?
The most important piece of advice for expats buying Italian property is that they should never sign any paperwork before getting it checked. Your signature could put you in a legally binding situation.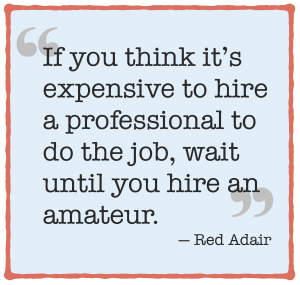 A surprising number of expats buying Italian property don't use a lawyer. Instead they take a DIY approach, or use someone unqualified such as the vendor, which could be an expensive mistake to make. We would always recommend that you use an experienced, independent conveyancing lawyer to safeguard your Italian property purchase.
It's important to engage a lawyer who speaks your language fluently so there are no misunderstandings and everything is translated accurately. It goes without saying that the lawyer should be independent of the estate agent and/ or the vendor and that the lawyer should be registered with the Italian Bar Association. The lawyer should also have public liability insurance and any advice provided should be made in writing.
The issue of signing paperwork is critical and expats should only sign documents that they fully understand, which may mean that the document has to be translated into their own language.
It is also worth bearing in mind that regardless of how charming and friendly an estate agent is, at the end of the day, an estate agent is a sales person working on a commission from the property sale. You may be asked to sign an agent's brokerage contract, which could include up front fees. Make sure that your estate agent is from a reputable company. Italian estate agents should be registered with the local chamber of commerce and have a certificate issued by the local town hall as proof of registration. An agent should also be registered with the Italian association of estate agents, federation of mediators and agents or the federation of professional estate agents.
Regarding a survey, many expats buying Italian property decide not to invest in the knowledge and expertise a professional surveyor can bring when examining a property; the quality of property construction varies hugely in Italy and you cannot know everything about a property just from viewing it with the vendor or estate agent. Buyers should ensure the property they want to purchase is not only worth the money being paid but has no fundamental problems with, amongst other things, its structure, planning, zoning, ownership and geological location.
It's also surprising how many expats buy a property that has neither electricity nor water connections. Expats interested in a property without utility connections should be wary. It suggests that the property does not have a Certificate of Habitability and may never be connected to mains utilities despite what the vendor or estate agent claim. When it comes to reselling the property, it is likely to be a struggle to find a buyer.
Expats should exercise caution if buying an off-plan property and making large payments as a deposit to secure what appears to be a dream home. Buyer beware! Ensure, amongst other things, that a building licence has actually been granted for the property to be built before parting with any cash. Don't be afraid to ask the property developer about their portfolio, their history of delivering quality buildings; ask for references. If you are buying a resale property, check that there are no hidden fees or legal complications.
When buying a property in Italy, never be rushed into a purchase and never buy a home on impulse regardless of the great the location of the property. Always assess the pros and cons and research the area.
The process of buying a property in Italy can move quickly and expats should be prepared for the purchase completion taking between four to eight weeks on average. I should mention that the process of buying a property in Italy is completely different to that in the UK, USA and many other parts of the world. The buyer makes an offer on the property. If it's accepted, then the buyer and vendor will sign a reservation offer and the buyer will pay a small deposit. Next the buyer and seller will sign a preliminary contract at which point the buyer will pay a deposit, usually a minimum of 10% of the sale price. At completion, the balance of the sale price, along with other costs and taxes must be paid. It is important that expats appreciate the legal implications of each of these steps.
The UK Foreign Office (FCO) has issued guidance for Brits looking to buy property abroad. It is relevant to all expats, irrespective of their nationality. The FCO makes these recommendations:
check the credentials of estate agents and lawyers being used
check the Land Registry to ensure it is registered
check that planning permission has been obtained correctly, if appropriate
check there's no outstanding debt that is attached to the property, for instance a mortgage
check with a surveyor that the property is structurally sound and is as described
If you would like more information, or you need advice and support with your Italian property purchase, we are here to help.
1
Conveyancing in Italy, Italian Attorney, Italian Lawyer, Italian Notary Public, Italian property, Italian Property Attorney, Italian Property Law, Italian Property Lawyer, Italian Property Legal Assistance, Italian Property Solicitor, Italian Solicitor, Law Firms in Italy, Notaio, Notary, Notary Public, Off-Plan, Off-plan Property