In December 2015 the Italian Ministry of Economic Development signed a decree implementing the new reverse mortgage, a form of equity release financing.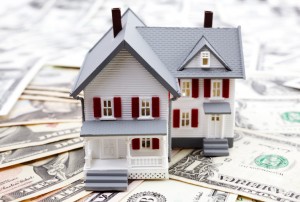 The reverse mortgage allows home owners over the age of 60 to convert part of the value of their property into cash using the property as security for the loan. The owner remains the legitimate owner and retains the right to live in the property. The reverse mortgage represents an alternative to selling the property. At the time of signing of the loan, a plan of repayments is established, just like any other form of personal loan.
Interests and related costs are refunded at the time of death of the borrower.
Should the owner decide not to repay the financed sum in advance, the heirs, who inherit the debt entered into by the deceased, have the following options:
Repay the debt to the bank and clear the mortgage from the
Selling the mortgaged property
Allow the lending bank to sell the property at market value according in order to repay the mortgage.
If the property is sold at market value, the heirs have the right to obtain the difference once the debt has been repaid. The bank cannot ask the heirs to repay the debt, in the case that  the bank fails to sell the property.
Another feature of the reverse mortgage regards interests, which can be refunded either at the time of expiry of the loan or at fixed deadlines. If the "refund upon expiry" formula is chosen, no sum is due to the bank during the loan. In this case, there is no insolvency regarding the financing.
The sum granted to the borrower is determined by:
the borrower's age – the older the borrower is, the higher the percentage of equity release that will be granted
the value of the property used to secure the loan
If you wish more information on this topic, please contact us.
2
Conveyancing in Italy, Italian Attorney, Italian Lawyer, Italian Notary Public, Italian property, Italian Property Attorney, Italian Property Law, Italian Property Lawyer, Italian Property Legal Assistance, Italian Property Solicitor, Italian Solicitor, Law Firms in Italy, Notaio, Notary, Notary Public, Off-Plan, Off-plan Property