According to Italian law, a rent-free property agreement is applicable where a party lends an item they own to a borrower in order that the borrower may use the item for a given period of time or for a specific reason. The borrower then has the obligation to return the item to the lender at the end of the agreed period of use. As its name implies, a rent-free agreement is entered into for purposes other than financial gain.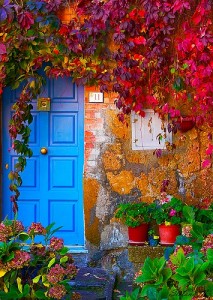 The most common examples of rent-free property agreement pertain to a parent allowing a child to live rent-free in a property.
Interestingly, according to the Italian law, a rent-free property agreement is not restricted to housing. All sorts of items can be loaned rent-free to a third party. This might be a car or gardening equipment. In general, it is not necessary for the agreement between the parties to be in writing, an oral agreement is considered legally valid.
However, as far as homes or properties are concerned, a rent-free property agreement must be registered with the local Agenzia delle Entrate.
Once a rent-free tenancy agreement is registered, the 2016 Law of Stability has introduced a novelty with regarding tax: it is possible to benefit from a 50% discount on IMU and TASI so long as the following conditions are met:
The property must be considered as the main residence of the occupier benefitting from the rent-free agreement.
There must be first degree kinship relationship between the parties of the contract (typically parents and children)
The property owner must own only one other house
The two properties in question must be located in the same Municipality
For more information on rent-free agreements, please feel free to contact us.
2
Conveyancing in Italy, Italian Attorney, Italian Lawyer, Italian Notary Public, Italian property, Italian Property Attorney, Italian Property Law, Italian Property Lawyer, Italian Property Legal Assistance, Italian Property Solicitor, Italian Solicitor, Law Firms in Italy, Notaio, Notary, Notary Public