The right to back out of signing the final deed of sale if there is no certificate of habitability
Last November the Italian Supreme Court of Cassation ruled that buyers can refuse to enter into the final deed of sale if the residential property they have promised to buy has no certificate of habitability (Court of Cassation., section II, 26th November 2015-8th February 2016, n. 2438).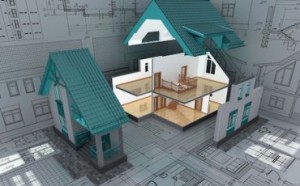 The Certificate of Habitability certifies the suitability of a residential property as being fit for human habitation. It is issued by the competent municipal offices following verification that the building and its systems comply with health, safety and structural regulations. According to law, prior to issuing the certificate of habitability, the competent authorities should also verify that the building complies with planning permission.
Following purchase of a property in Italy, owners will need the certificate of habitability to get utilities and municipal services for their property.
The onus to provide the certificate of habitability lies with the property seller, pursuant to article 1477, third paragraph, of the Italian Civil Code. The vendor's failure to provide a certificate of habitability represents a damage for buyers. Purchasers will either be compelled to obtain a certificate of habitability following the purchase or where this is not possible, to keep the property without a certificate.  Lacking a certificate of habitability means the property will be considered to have a lower market value, which will have repercussions on the sale and, longer term, resale price of a property.
The Italian Supreme Court of Cassation added that it is also legitimate for buyers to back out of a purchase of a property if the failure to provide the certificate depends on the Municipality.
If you would like more information or need any assistance with this matter, please feel free to get in touch. I'd be happy to help.
3
Conveyancing in Italy, Italian Attorney, Italian Lawyer, Italian Notary Public, Italian property, Italian Property Attorney, Italian Property Law, Italian Property Lawyer, Italian Property Legal Assistance, Italian Property Solicitor, Italian Solicitor, Law Firms in Italy, Notaio, Notary, Notary Public, Off-Plan, Off-plan Property