Frequently, property buyers in Italy decide to take advantage of tax reductions available for first-time property purchases, namely a registration tax of 2%, a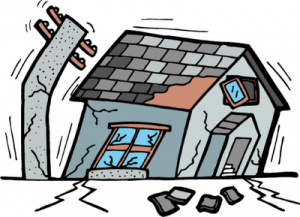 fixed cadastral tax of €50 and a fixed mortgage tax of €50. To benefit from fiscal reductions, purchasers must transfer their residence to the Municipality in which the property is located, within 18 months of signing the deed of sale. Missing the transfer deadline entails the loss of tax benefits and heavy fines unless there is an extraordinary event or circumstance that constitutes a force majeure. Examples of a force majeure event might be an earthquake, seaquake, flood, landslide. In general, any event deemed to be beyond man's control, which renders the property uninhabitable.
In judgement n. 864, dated 19th January 2016, the Italian Supreme Court of Cassation ruled that the purchaser does not lose the fiscal benefits granted to first-time purchasers so long as the purchaser proves that failure to comply with the 18-month residence transfer deadline is justified by an unavoidable and unpredictable event.
In judgement n. 14399, dated 7th June, 2013 on this subject, the Italian Supreme Court of Cassation ruled that:
when evaluating the buyer's obligation to transfer promptly his/her residence to the Municipality in which the property purchased is located, taking advantage of first time home fiscal benefits, the occurrence of force majeure causes cannot be ignored, namely an event impeding the transfer to which the purchase of the property was subject. This event may also be represented by the impossibility to use the property purchased, for residential purposes, in the Municipality where the buyer intended to move; therefore, the occurrence of an objective, unpredictable and unavoidable obstacle impeding the buyer's transfer to the Municipality to which he/she intended to move does not entail the loss of the fiscal benefit. Moreover, the buyer cannot be required to perform other actions such as finding alternative accommodation in the same Municipality, until it becomes possible to purchase taking advantage of the fiscal benefit.
Summing up then, in order to maintain the first-time property purchases fiscal benefit when transfer of residence is delayed, the event or circumstance impeding transfer of residence must be beyond the control of the buyer, it must be deemed unavoidable and unpredictable, and cannot be based on general impediments.
If you need any help on this topic, please feel free to contact me. I'd be happy to help you.
3
Conveyancing in Italy, Italian Attorney, Italian Lawyer, Italian Notary Public, Italian property, Italian Property Attorney, Italian Property Law, Italian Property Lawyer, Italian Property Legal Assistance, Italian Property Solicitor, Italian Solicitor, Law Firms in Italy, Notaio, Notary, Notary Public, Off-Plan, Off-plan Property