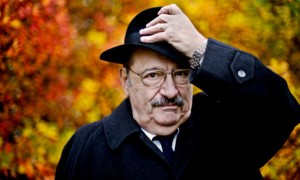 Inheritance matters. There is a gentle parody currently doing the rounds. Allegedly, the late lamented Italian novelist, philosopher and interpretive semiotician Umberto Eco has left a Will that neither his lawyers nor beneficiaries can decipher.
Obviously a Will should be accurate, concise and straightforward. Even if your life is highly complex, an experienced lawyer should be able to make sense of your legacies.
Whether you live in Italy full time or use your Italian property as a holiday home, changes to cross-border succession law in August 2015, now mean you can leave your home in Italy to your chosen beneficiaries rather than having to comply with complex Italian Forced Heirship laws.
Forced Heirship has effected many people over the years. Cases include, for example the Englishman who died in 2014. He owned a wonderful holiday property in the Alto Adige region, which was worth £250.000. Unfortunately, the man died intestate, but it was well-known to his friends and family that he wished to leave the whole property to his third wife.
However, because Italian law dictates who inherits assets and in what proportions, the man's three children from two previous marriages were able to use Italian Forced Heirship laws to claim a 66% share of the property for themselves. As majority owners, the children were subsequently able to force a sale of the property, which then left the man's current wife without enough money to purchase a property in which she could live. You can find out more about Italian inheritance law in our comprehensive Italian Succession Guide.
Although the UK, Ireland and Denmark have opted out of the new EU Succession Regulation, known as, Brussels IV, the regulation still affects nationals of these countries with cross border assets. You are now able to elect, in a Will, to use the inheritance laws of the UK, Denmark and Ireland when leaving assets to beneficiaries.
However, under Brussels IV, if there is no Will in place, Italian law will apply and, as a result, two-thirds of any asset must go to the children and a third to the spouse.  In Italy the law focuses heavily on protecting and supporting children, although what most people often want is to leave any property to their spouses initially and then to their children.  Now, if you have no Will in place, your wishes are unlikely to be met as they will be subject to Italian law
The vast majority of our clients have Wills that reflect their wishes and situations.  However, if you do have any concerns, or you know of family or friends who might be affected, then please contact us and we will be happy to help.
As a closing thought. In our increasingly technological world, we have an ever-growing reliance on our computers, smartphones and the internet. We all need to ensure that our data is  secure and that relevant information can be found when needed. Make sure your executors know where to find everything they will need to apply for probate.
3
Italian Attorney, Italian Inheritance, Italian Inheritance Law, Italian Inheritance Lawyer, Italian Inheritance Solicitor, Italian Inheritance Tax, Italian Law, Italian Lawyer, Italian Notary Public, Italian Solicitor, italian will, Italian Wills, Matrimonial Regimes, Notaio, Notary, Notary Public