All binding legal documents relating to an Italian real estate transaction must be written in Italian, independent of the nationality of the parties.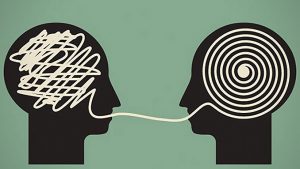 Italian legal writing is highly technical, ritualistic and often archaic due to close links with Roman Law.
Ultimately it can appear obscure for people without a solid legal background in Italian law. On top of that, the profound differences between legal systems, more specifically between the English/American system based on Common Law and the Italian one based on Civil Law adds to the confusion.
As a matter of fact, there are juridical concepts in Roman Law that simply do not exist in Common Law and vice versa. There are concepts bearing the same name in the two systems but with different meanings. As a consequence, an accurate understanding of the legal systems and the legal processes involved, is essential for translators or interpreters involved in such important transactions.
In reality an in-depth knowledge of specialist terminology is required as well as knowledge of the legal concepts implied. This is why a legal document should never be signed without the assistance of a bilingual qualified lawyer who can explain the full scope of your commitment.
Many real estate agents use printed contracts with an English translation, yet such translations are rarely faithful and can often mislead the buyer. It's important to underline that in the case of litigation the Italian version will always prevail.
In the most crucial phase of the real estate transaction, when signing the Deed of Sale in front of the public notary, the Italian law requires the presence of an interpreter if the buyer is not fluent in Italian. Our advice is to make sure that such an interpreter is duly qualified not only from a linguistic point of view, but also in terms of legal background.
Another crucial aspect to bear in mind is the independence of the interpreter. This would exclude a bilingual real estate agent, an English-speaking relative or friend of the seller or an Italian teacher of English.
Explaining the Deed or Sale that you are about to sign is a very sensitive task and you want to make sure you are putting your trust in the right professional. Please remember that the Italian version of the Deed will prevail so it is essential that there is an expert and independent explanation of the legal implications that are involved.
Your independent legal adviser has the right qualifications to assist you throughout the real estate transaction and will always make sure you have a full understanding of the documents you are requested to sign and the legal consequences implied.
1
Conveyancing in Italy, Italian Attorney, Italian Lawyer, Italian property, Italian Property Attorney, Italian Property Law, Italian Property Lawyer, Italian Property Legal Assistance, Italian Property Solicitor, Italian Solicitor, Law Firms in Italy