A testator (but only a testator) may appoint an executor in his /her Will in order for testamentary dispositions to be carried out.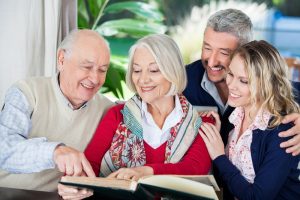 If you appoint him/her in your Will, your executor ensures that your last wishes and the administration of your estate are taken care of. In order to do this, unless you have stipulated otherwise in your Will, your appointed executor undertakes to manage your estate with all reasonable care.
In Italy this  includes managing all probate and succession procedures in accordance with Italian legislation. The executor takes possession of all the assets included in your estate and manages the distribution of assets and bequests to heirs in accordance with your Will. Where an executor has been appointed, your  heirs may neither manage nor dispose of your assets autonomously.
Appointing an executor is highly recommended in complex personal or patrimonial frameworks: if your estate involves cross-border assets , where an heir is legally deemed incapacitated, if an heir is under the age of 18, if your estate is to be transferred to heirs who live outside of Italy and or heirs are not Italian nationals or heirs who the testator feels may have vested or conflicts of interest.
According to Italian law, the powers of an executor include:
managing the deceased's estate, taking possession of the assets included in it and returning to heirs those assets which do not need administration (personal belongings for example);
distributing estate assets among heirs (forced and nominated heirs as applicable);
actively and passively representing the inheritance in court where issues arise during administration;
obtaining relevant legal consents where heirs are minors, absent, legally incapacitated or legal entities.
Once the Italian succession procedure has been completed, the executor must render accounts and is personally liable to pay damages to heirs or legatees in case of malpractice.
Is the "DIY" approach worthwhile?
Of course an executor can manage the whole Italian succession procedure themselves. That said, the death of a relative or friend is a very stressful and emotional time and if there is any complexity such as real estate property in Italy, an executor may find it extremely helpful to have a competent and experienced professional on board to manage Italian succession procedures. A professional will facilitate the whole process, save money and headaches with paperwork and red tape and avoid procedural issues (mistakes, wrong documents, omissions etc.).
If you are making your Will, appointing an experienced estate lawyer in Italy as your executor protects heirs from costs deriving from procedural mistakes and inheritance tax calculations. Likewise if you are an executor: a lawyer will help with the administration of a Will. If a costly error does arise, your lawyer is jointly liable.
Contact us if you want to discuss your case.
2
inheritance law, Italian Attorney, Italian Inheritance, Italian Inheritance Solicitor, Italian Lawyer, Italian Notary Public, Italian Probate Attorney, Italian Probate Lawyer, Italian Probate Solicitor Italian Solicitor, Italian Succession, italian will, Italian Wills, Notary, Notary Public