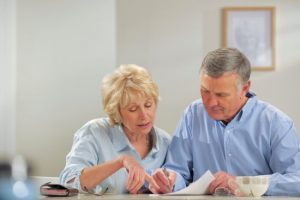 Do you own property at home and in Italy? Do you have shares, savings, investments? All of these assets constitute your 'estate'. So, drafting your Will should be a priority.
Making a Will ensures that when you die your estate is shared according to your wishes.
Everyone should have a Will, but having it is even more important if you have children, you own property or have savings, investments, insurance policies or you own a business.
Is making a Will expensive?
Unfortunately, many people do not have a Will. The two main reasons people give for not making it are: "I haven't got round to it" and, "it is too expensive". The first excuse, in my view, sounds like procrastination and or paranoia and the second excuse is simply not true.
The cost of making a Will is not excessive and it is well worth the cost to get your affairs in order. A testament facilitates the way forward for those you leave behind; it can prevent potentially costly disputes and it creates tax and administration efficiencies.
It is possible to make a DIY Will. However, if your circumstances are even slightly complex, you could be causing more problems than you solve. Trying to make your own Will, without legal assistance, can lead to mistakes or a lack of clarity. This could mean that it is invalid.
Seeking legal assistance is advisable
If you have a number of beneficiaries, if you own properties in Italy and elsewhere, if you have residential or business connections in Italy, we would always counsel taking legal advice from a solicitor specialised in inheritance law. Likewise, you should seek advice if you live with someone, even if you are married or in a civil partnership or if you have children from a previous relationship or step-children. They may not automatically inherit your estate.
Wills, estate-planning and inheritance are serious issues. They touch many lives in many ways. If you die intestate – without a Will, you have no say in what happens to your estate. Instead, the division of your estate will be determined by the law of the country (or countries) where your assets are situated.
In Italy, succession law is based on the principle of 'Unity of Inheritance'. This principle differs substantially from common law. Essentially, any Italian assets you own may not be inherited by those who you wished to benefit and the whole estate may not be passed on in the most tax-efficient way.
Review your Will
Once you have written your Will, you should review it regularly to make sure it reflects your wishes, especially if your circumstances change. For example, if you:
get married / enter a civil partnership – an existing Will is automatically cancelled by these events
get divorced
have children or other relatives you wish to benefit, for example nieces, nephews or grandchildren
have bought a new property or have recently obtained expensive assets
For more information about Italian inheritance and succession law, please consult our useful guide, or get in touch with us for a free initial consultation.
6
Conveyancing in Italy, inheritance law, Italian Attorney, Italian Inheritance, Italian Inheritance Solicitor, Italian Lawyer, Italian Notary Public, Italian Probate Attorney, Italian Probate Lawyer, Italian Probate Solicitor, Italian Property Attorney, Italian Solicitor, Italian Succession, italian will, Italian Wills, Notary, Notary Public