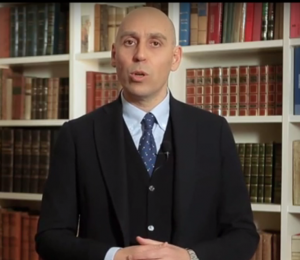 As a solicitor, I am often engaged to act on behalf of my clients in very important legal matters. My clients trust me, my knowledge and experience to handle their affairs by giving me a Power of Attorney. You may have heard of a Power of Attorney, but do you know exactly what its purpose is or when it is used?
In order to shed a little light on the subject, here are a few basic facts about a Power of Attorney together with the legal ramifications as they pertain to purchasing and/or inheriting real estate property in Italy
What is a Power of Attorney?
A Power of Attorney – "Procura" in Italian, is a legal instrument, which must be documented. In effect, a Power of Attorney allows someone, a "principal", to give certain powers to someone else, an "agent" or "attorney". The principal's agent or attorney may then act on the principal's behalf.
What is contained in a Power of Attorney?
The document specifies exactly what powers the principal gives to an appointed agent.
Are there different types of Power of Attorney?
A Power of Attorney, depending on whether it is granted for specific tasks or for the execution of a series of activities not determined in advance, can be Special or General. "Procura Speciale" and "Procura Generale" in Italian.
A Special Power of Attorney can be widely varied; such distinctions are not only significant in connection with the powers conferred, but also with the legal form of the Power of Attorney. As such, it should comply with the legal form of the deed for which it is conferred. This means, for example, that under some circumstances there may be a request that the agent acts in the presence of witnesses. Failure to respect this requirement might jeopardise the validity of the Power of Attorney, making it useless. A Power of Attorney is an extremely important legal document. Public officers called to examine the validity of a Power of Attorney will do so with the utmost attention to compliance with the law – both in terms of form and in terms of substance.
In conferring a Special Power of Attorney the principal gives very specific tasks and or limited powers to an appointed agent.
If, for instance, you are purchasing an estate in Italy, but cannot be in Italy on completion day when the deed of sale needs to be signed, you can bestow a Power of Attorney on someone to sign the deed of sale on your behalf.
If, for example, you live in the USA, have inherited assets in Italy, but are unable to make it to Italy to file for probate, re-register assets in your name or organise the legal division of assets from a communal inheritance, you may give someone a Power of Attorney to handle the Italian succession procedure on your behalf.
A General Power of Attorney entitles an appointed agent to do almost anything the principal could do.
In what circumstances can a Power of Attorney be revoked?
Both Special and General Powers of Attorney are usually terminated in the case of death of the principal. Or, if the principal is deemed legally incapacitated. If a principal wishes to cancel a Power of Attorney, this can be done at any time by means of the same legal document used to confer it in first place.
What should you consider if you are think of conferring a Power of Attorney?
You should be extremely careful about who you chose as your agent. You are delegating the management of your legal and financial affairs to someone else. Hence, it is extremely important that you entrust these matters to a reliable and competent person, preferably a professional. Appointing anyone who does not have enough experience or with whom you might have a conflict of interests is highly inadvisable.
What are the legal requirements for a Power of Attorney?
As a Power of Attorney involves drafting a legal document, you should seek independent professional advice. As every case is different, there isn't a one size fits all solution – tasks and responsibilities need to be clearly defined. To be legal in Italy, a Power of Attorney must be signed. The document can be signed while you are in Italy, or where that is not possible, in your home country. Depending on your home country, the document must be signed in the presence of a public official and or authenticated by an Apostille Certificate or Stamp, also known as The Hague Apostille. You should be able to check procedures for your home country online, or we would be happy to advise you.
A Power of Attorney is a very sensitive legal matter. You are granting the management of all or some of your legal and financial affairs to someone else. Make sure you seek the help of an independent legal professional before conferring a Power of Attorney.
Contact us today. We can help.
7
Conveyancing in Italy, Italian Attorney, Italian Lawyer, Italian Probate Attorney, Italian Probate Lawyer, Italian Probate Solicitor, Italian property, Italian Property Attorney, Italian Property Law, Italian Property Lawyer, Italian Property Legal Assistance, Italian Property Solicitor, Italian Solicitor, Italian Succession, italian will, Italian Wills, Law Firms in Italy, Notary, Notary Public