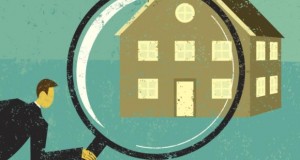 Italian property purchases – What's the legal position when it comes to defects and non-compliances?
During our legal careers, my father and I have dealt with all sorts of seemingly improbable scenarios. The couple from Scotland who discovered they had bought a property that didn't actually legally belong to the vendor. The German family, who arrived in Tuscany for their first holiday at their recently purchased dream property to find the previous owner's brother and family in residence. It transpired that the brother was a co-owner of the property, who had no idea the property had been 'sold'.
Then there was the American family whose entire kitchen ceiling collapsed one morning at breakfast, a couple of days after they moved in to their villa in Taormina; fortunately, no one was badly hurt. They ended up having to take the previous owner to court. The collapse had been caused by a water leak which the vendor had hidden, but a surveyor subsequently determined had been going on for some time.
There are many other cases where buyers end up in trouble because the vendor has, for one reason or another, failed to disclose, or misrepresented crucial information pertaining to a property: ownership related to matrimonial or relationship issues, planning issues and zoning restrictions, financial charges, outstanding debts, adverse possession, rights of way – the list is extensive – far too long for this post.
I mean no disrespect, but it must also be said that many buyers, Italian and non-Italian, want to save money by taking a DIY approach to their conveyancing.  I consider buying property a major investment. It entails risk, so I would make sure I do my homework thoroughly. Some buyers however, look to shave costs here and there. Generally, this means sacrificing professional advice such as engaging a qualified surveyor or a conveyancing lawyer. Many people rely on what the vendor or the real estate agent, who have a vested interest in selling the property, tells them about the property. If they are lucky everything goes fine. If not?
Once a buyer has signed a reservation offer, preliminary contract or the deed of sale and has disbursed a significant amount of money, it may be extremely difficult to obtain legal recourse, should things go wrong. It will certainly be a long, complex, frustrating and costly process. Basically, not spending a little more to get independent, professional advice at the outset will have been a false economy.
Let's return to Taormina and the case of the American family in the rubble of their collapsed kitchen ceiling. In hindsight, they realised that if they had engaged a geometra to survey the property between signing the preliminary contract and the deed of sale, they would have discovered the water leak defect and some other building non-compliances.
At that point, the surveyor would have suggested that they seek independent legal advice. A lawyer would have recommended certain courses of action, pursuant to article 1460 of the Italian Civil Code. In cases such as these, the promissory buyer could terminate the contract for cause. In this case, a failure to disclose a known water leak. Or, if the promissory buyer any way wanted to proceed with the purchase, the promissory buyer could have either required that the defect be repaired or requested an adjustment in the purchase price to take in to account the cost of remedying the defect. The latter two options are aimed at ensuring a continuation of anticipated economic exchange between the contracting parties. They also represent a general means of protection for promissory buyers.
As a final point, article 1482 of the Italian Civil Code contains provision to protect a promissory buyer who, having signed a reservation offer or preliminary contract discovers, during due diligence, that there are undisclosed financial charges on the property in question. For example, a mortgage, a lien, a court repossession order. In this case, a promissory buyer can request suspension of purchase payment until such times as the property is unencumbered.
Always seek knowledge about the risks entailed in a property investment. If you are a promissory buyer in need of support, guidance or advice, please get in touch.
3
Conveyancing in Italy, Italian Attorney, Italian Lawyer, Italian Notary Public, Italian property, Italian Property Attorney, Italian Property Law, Italian Property Lawyer, Italian Property Legal Assistance, Italian Property Solicitor, Italian Solicitor, Law Firms in Italy, Notaio, Notary, Notary Public, Off-Plan, Off-plan Property