What you absolutely must understand before you buy a property in Italy!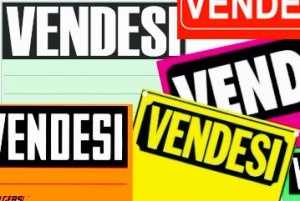 When you visit a country for a holiday the cultural differences are charming and exciting and ultimately do not affect your life. This changes dramatically when you move to, or invest financially, in that country.
You may have already bought a property in your own country. Maybe you are English and the estate agent passed all relevant information to your lawyer to process the purchase, maybe you are American and your independent buying agent was fully qualified to deal with the process and very aware of the ease with which litigation takes place in the USA. In both cases, the most risk free and secure method for you, as a buyer has become the assumed and probably the only way in which you can purchase that property. We take for granted that our interests are so well protected that it is very difficult to unknowingly make a mistake.
Italy is a member of the European Union and we can assume certain rights and similarities, however when it comes to personal liability, Italy can be very libertarian. If you want to protect yourself and all your interests, you can. If you don't want to, that's fine too. The consequences, and ultimately the lessons, are yours alone. This mentality, for better or for worse, has all but been lost in Northern Europe and many other English speaking nations.
The most important tip for anyone embarking on a property purchase in Italy is not to make any of the same assumptions that you would make in your own country. Do not assume that the typical process is naturally geared to protect your interests. Do not assume that everyone respects the law. Do not assume that rectifying a mistake will be a quick or cost free task and do not, as you would not at home, believe everything the estate agent or vendor tells you!
When you start searching for a property in Italy you will find lots of helpful agents and any number of stunning properties with breath-taking views bathed in sunlight. The desire to get hold of the keys immediately is understandable.
However, as you may know from your own country, certain checks need to be done, a contract needs to be drawn up and money needs to be deposited. In Italy it is perfectly legal for an estate agent to draw up the contract on behalf of buyer and seller, following which a deposit is made by the buyer until such time as an Italian public notary (notaio) can sign it off. These contracts are often standard pre-printed forms. The common assumption made by many foreigners is that the notaio, who must by law be involved in any property transaction, is the equivalent of a lawyer or qualified realtor and if anything untoward comes up, the notaio will be aware of it and inform the relevant party. This is absolutely not the case. The notaio is impartial and can only check the contract document itself.
Therefore, anything omitted or glossed over in the contract will not be apparent. If the person who draws up or checks the contract is not working in your best interests, you are taking a risk signing it and submitting your cash deposit considering that the Italian language contract is the one that legally prevails. You can of course read and check your own contract but again, this is very much dependent on your grasp of the Italian language or your trust in the translator you assign.
Your estate agent will of course advise you that you do not need a lawyer, which is correct, you are not legally obliged to employ the services of a lawyer, however without a lawyer you are purchasing a property entirely without independent representation. Not only that, you are choosing not to protect yourself legally in a country with one of the slowest and most complex legal systems in Europe. In Italy prevention is always better than the cure, and infinitely cheaper! If you aren't prepared to prevent problems, you need to be prepared to deal with any problems that may arise later.
It is possible that a property may have debts attached to it which the seller has not disclosed. It is often the case that the previous owner has made illegal changes to the property or, as is common, an illegal pool has been excavated or you are planning to build a pool and been told this will not be a problem. If you don't have your own lawyer, no one else is going visit the property on your behalf and check so you could easily end up with an illegal property. At this point, you will need to throw a substantial amount of money at the property and lawyers to try and resolve the problem, and more often than not, it is money down the drain. A small amount of due diligence at the beginning of the process with someone who speaks your language will make it all plain sailing later on.
Having a local lawyer experienced in property, someone you have chosen to represent your interests, someone who speaks your own language will also give you the peace of mind of having someone who can recommend a surveyor, builders and all manner of services plus they can explain everything in plain English so you can make the most of your new property. You will also have someone on the ground to appoint as your power of attorney should you be unable to attend completion. Again entrusting this responsibility to anyone with conflicting interests can be extremely risky.
If you would like to understand more about the process of buying and selling property in Italy, please read our free guides. You don't have to subscribe. Our buying and selling guides are a free resource which we have made available to help you.
2
Conveyancing in Italy, Italian Attorney, Italian Lawyer, Italian property, Italian Property Attorney, Italian Property Law, Italian Property Lawyer, Italian Property Legal Assistance, Italian Property Solicitor, Italian Solicitor, Law Firms in Italy, Off-Plan, Off-plan Property