Brussels IV
Since August 2015, a major step to facilitate cross-border successions has been the adoption of new EU rules which make it easier for people to handle the legal aspects of an international succession. This major step is known as Brussels IV, Regulation (EU) No 650/2012.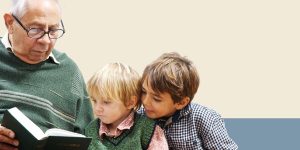 Amongst other things, Brussels IV introduced a European Certificate of Succession (ECS). This document is issued by the relevant authority dealing with the succession and heirs, legatees, executors of Wills and administrators of the estate can use it to prove their status and exercise their rights or powers in other EU Member States.
Once issued, the European Certificate of Succession is recognised in all EU Member States without any special procedure being required. The European Certificate of Succession can be used in all other EU Member States and is also valid in the issuing country.
When can the ECS be requested?
In Italy, a notary public has the authority to issue an European Certificate of Succession for all succession procedures. Regardless of where assets are located in the country, a request for an ECS can be made to any Italian notary public in the following circumstances:
-If the decedent was deemed habitually resident in Italy or had Italian citizenship at the time of death;
-If the habitual residence had not changed and an European Certificate of Succession was requested 5 years prior to death;
-If the decedent's Will stipulated Italy as the applicable jurisdiction to govern succession;
-If there is a sufficient evidence to connect the decedent to the Italian State to warrant that the succession procedure could not be acted upon by any other jurisdiction.
If you need help to understand your particular situation, please contact us. We understand that losing a loved one is an emotional and stressful time, we would be happy to help and assist you.
1
Certificate of Succession, EU Provisions, EU Succesion Regulation, Inheritance Attorney, inheritance law, Inheritance Lawyer, Inheritance Solicitor, Probate Solicitor, succession, Wills