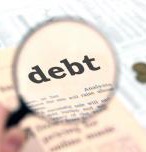 A beneficiary can either renounce or accept the right to an Italian inheritance. A beneficiary acquires the qualification of heir as soon as an inheritance is accepted. Once accepted, the qualification of heir is irrevocable.
How does acceptance work?
Acceptance to be an heir can be made expressly or tacitly. In either case, acceptance must be manifested within 10 years from the opening of the succession process. The express acceptance of an italian inheritance takes place when the heir declares a willingness to accept the status of heir, by means of a notarial or a private deed. Tacit acceptance takes place when someone acts in such a way that the acceptance to inherit assets can be implied or inferred.
The acceptance to inherit can also be reserved. In this way, the successor reserves the right to accept or renounce an italian inheritance until such times as it is ascertained whether or not any debts on the assets exceed the value of the property to be inherited. In this way, the heir is in the position to discharge him/herself from paying any outstanding debts by renouncing an inheritance in favour of creditors and legatees.
Generally speaking, a successor decides to renounce an inheritance if the decedent's debts exceed the value of the assets to be inherited; an heir is required to pay decedent's debts up to the value of the property they inherit.
Renouncing an inheritance
Renouncement of succession is made by means of a statement in front of a Notary Public or at the chancery of the court where the succession process was opened ("volontaria giurisdizione" section). Such a statement is then recorded, by the Notary Public or by the Court clerk, in the succession register. Renouncement is to be made within 10 years of opening of the succession.
If you are heir of an italian inheritance, it is always advisable to consult a competent independent professional who will be in the position to provide useful information about debts and charges on inherited assets and the duties of the heir. An experienced legal professional will provide advice based on a comprehensive inventory of the assets in question, so that an heir can make an informed decision on how to proceed.
4
inheritance law, Italian Attorney, Italian Inheritance, Italian Inheritance Solicitor, Italian Lawyer, Italian Notary Public, Italian Probate Attorney, Italian Probate Lawyer, Italian Probate Solicitor Italian Solicitor, Italian Succession, italian will, Italian Wills, Notary, Notary Public