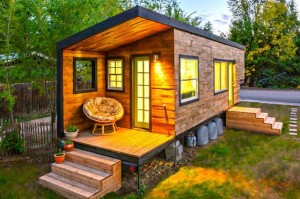 In pursuit of their Italian dream home, some people decide to build a house on land they have purchased. If you are thinking of self-build projects in Italy, we would always advise you to seek independent legal advice before signing any paperwork to do with land-purchase.
Even, if on paper, the land you are contemplating buying has outline planning permission, actually getting a building project off the ground in Italy can be extremely complex. You will need to navigate a maze of red tape; zoning and planning laws, environmental restrictions, building permits and regulations – to list but a few.
Self-build projects in Italy really do require the help of a specialist team including an architect, surveyor, lawyer and a notary.  All-too-often, those who go it alone run in to troubles, which jeopardises or ends their self-build dream. Unfortunately, the time and effort required to obtain all the relevant permits coupled with spiralling build costs, may mean that the project never gets off the ground.
When self-build projects do go ahead, living on-site whilst building the property is something many wish to do. Obviously there are advantages, i.e. security, saving on travel time and being able to keep a close eye on progress. We are often asked by self-builders if they can site a mobile home, RV, or caravan on their land without obtaining planning permission.
Essentially it depends on the designation of the parcel of land according to local authority town-planning schemes (Piano Regolatore) and on how the mobile accommodation  is sited and installed. The Italian "Building Legislation and Regulation Consolidation Act" (Testo Unico dell'Edilizia) does not authorise ground anchor systems for mobile homes, RVs and caravans without a construction permit. A ground anchoring system on mobile accommodation would legally classify the accommodation as a, "new building". However, according to the Decreto Casa, anchor systems are permitted where a temporary installation is placed within a proper outdoor accommodation site, such as a camping site.
Anchoring must be temporary, not seasonal. Seasonal anchoring would imply a long, possibly permanent, stay so the mobile accommodation would contravene the requirements of temporariness. Also, connecting the mobile accommodation to utilities  (power, water, gas etc.) implies the intention of an extended or permanent stay.
Furthermore, it is strictly necessary that the accommodation site where the structure would be installed meets the criteria of touristic use of the land: otherwise, the owner must immediately remove his anchored mobile home, RV, or caravan.
If the mobile home, RV, or caravan is intended for permanent use, i.e. residential use during a self-build project, a construction permit will be required. As laid down by Italian law, the siting and installation of accommodation during the building phase does not meet temporary status of a structure on a piece of land. If power, water and gas connections to the accommodation are made, this implies long-term residence. In addition, the same principle is applied whether or not the structure is anchored with removable devices to ensure the stability of the mobile home, RV or caravan.
A construction permit is also required when the structure is not intended for residential use, but can be proved to be permanent. For example, if the mobile home, RV, or caravan is used to store building materials or as a site-office during the building project. In fact, even if there is no ground anchoring system, or there are no connections to utilities, the installation will be considered as non-temporary if  there is evidence of regular and long-term use by the owner.
A construction permit with regard to mobile homes, RVs and caravans, is not required if the following conditions are fulfilled:
the mobile home, RV or caravan must be positioned on tyres and be duly approved and insured for road transport. Installation of accommodation on a mobile support, such as a trailer, unsuitable for road transport is not permitted;
the mobile accommodation must fulfil the requirements of temporariness;
the mobile accommodation must be immediately movable and have the ability to be relocated elsewhere (it must not be anchored);
the mobile accommodation must not have on-site power and drinking water connections.
If you are contemplating self-build projects in Italy and you need any advice, guidance or support, please contact us. We are here to help.
5
Conveyancing in Italy, Italian Attorney, Italian Lawyer, Italian Notary Public, Italian property, Italian Property Attorney, Italian Property Law, Italian Property Lawyer, Italian Property Legal Assistance, Italian Property Solicitor, Italian Solicitor, Law Firms in Italy, Notaio, Notary, Notary Public, Off-Plan, Off-plan Property