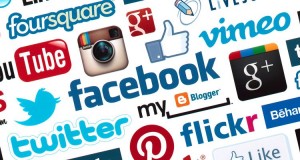 The problem with managing digital accounts when the owner has died has become more prevalent in recent years and is a relatively new phenomenon with very little precedent.
In a recent post, I touched upon our ever-increasing reliance on computers, smartphones and the internet. It is important to ensure that our data is  secure and that relevant information can be found by executors and beneficiaries when needed. This post explores digital data and assets in more depth.
Most of us nowadays have some sort of digital aspect to our lives; online banking, online shopping accounts, online payment accounts, social media profiles, documents and data stored on cloud and web-based services.
Recent research has revealed that people are not sharing their digital passwords with loved ones or in their Will. 52% of respondents polled, said no-one, including friends or family, would be able to access their online accounts should anything happen to them. Crucially, while we may have made arrangements for our tangible assets, we have not left any arrangements about what should happen to our digital assets. Yet, some of those digital assets may have a high financial worth or sentimental value.
Broadly speaking, digital assets can be divided in to three categories, each with different legal rights attached:
Digital assets with financial value such as online bank accounts, PayPal, online shopping accounts, online trading, forex accounts and others. You may also make online payments, for example utility bills and tax  at home and or in Italy. You own these assets, or debts. How would your loved ones know what your online assets are or what payments need to be made and how would they know where these assets can be found?
Digital assets with social value. This is a little opaque in terms of your legal rights. You may have written much of your social media content, or taken the photos you uploaded, but the use of your profile and data is controlled by the service provider. So if you die you need to say who should have access to and control of your social media accounts. What should happen to your social media accounts – should they be closed? And, who should sort that out for you? Facebook has recently made it possible for users to nominate someone to inherit and manage their profile following their death. The nominated person will not be given complete control of the account, but will be able to change certain things, like the profile picture, approve new friends, and write a final status update.This move has been made as the digital world does not know when you have died and everything continues as normal. So for example, when your birthday occurs your friends and family will get a Facebook reminder to wish you a happy birthday, something which may cause upset and grief to your loved ones.
Digital assets with a sentimental value can be the most difficult to sort out but can be the most important for those left behind. The problem is that you are accessing online applications under licence agreements so you do not have any legal rights to pass them on to chosen beneficiaries. How would you feel if your online family photos and videos were lost and your loved ones could no longer view those memories? The online nature of these memories means they are not tangible assets you can pass on to your beneficiaries like photographs or CDs would be. So take practical steps such as making sure you have back ups or hard copies of items you want beneficiaries to be able to view after your death.
You have a clear legal right to pass on digital assets with a financial value to your chosen beneficiaries and you have the legal right to manage the deactivation, memorialisation or removal of your digital social life, but you do need to take steps to exercise your legal rights, which you can do in your Will.
Name executors in your Will. Your executors will be in charge of sorting everything out when you die, on behalf of your estate and making sure any liabilities are paid and what is left is passed on to your beneficiaries. This includes your digital assets.
Keep a digital inventory that contains details of all your online assets, social media accounts, logins and passwords. The inventory should be regularly updated and you should let your executors know where to find it. That way, your executors will be able to trace your digital assets and manage them according to your wishes.
If you have any questions about making a Will, appointing executors or safeguarding your assets – digital or otherwise, you should speak to a solicitor.
3