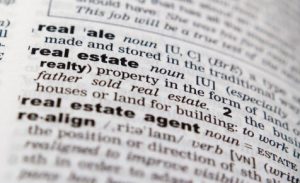 According to the Law 39/1989, realtors and real estate agents in Italy must be registered with their local Chamber of Commerce. If not registered, a real estate agent is liable to fines and other penalties and will not be entitled to agreed commissions.
This legislation also provides an important guarantee for the consumer, in that the law requires the agent to have adequate insurance cover in order to practise their profession. The scope of this professional insurance policy must provide the consumer with cover in the event of negligence on the part of the agent.
According to article 1759 of the Italian Civil Code, the real estate agent must make certain disclosures to the parties if the agent knows of, or becomes aware of, matters which impact a property transaction – an Italian attorney can advise you of the full details regarding such matters.
Duty of care
Whilst the real estate agent is not required to undertake any technical or legal investigations concerning the property which might have an impact on the transaction (legal due diligence), the agent is nevertheless charged with duties to disclose information according to the principles of normal professional diligence – duty of care. The agent is therefore obliged to give information on any known circumstances, or issues that should have been known about, under those principles. To impart incorrect or non-verified information to an interested party is unacceptable according to the law.
Failure to abide by such principles could result in a contractual liability and trigger consumer rights to request repayment of any commission paid. In certain circumstances, the consumer could be entitled to request compensation for damages and, or take legal action against the real estate agent.
If the culpable silence of a real estate agent induces a consumer to sign a contract, which the consumer would not have signed had full information been disclosed, the real estate agent could be held liable to pay for the consumer's losses.
According to article 1755 Civil Code, if a property transaction is closed with a real estate agent's help, the agent is entitled to a commission from both parties. Commission payments could arise as early as the signing of a preliminary contract.
Commission
In order to be entitled to a commission, the real estate agent must have played a decisive role in the transaction. Simply generating the lead of a potential buyer without accomplishing any other task is not sufficient to generate an agent's commission.
The law does not stipulate, control or regulate rates of commission, and this can therefore be freely agreed by the parties. It is always advisable to agree the commission in writing.
Property purchasers should be wary of signing any documents before fully understanding the legal implications. Italian law is complicated and it is always prudent to have an independent lawyer look through paperwork before you sign up to anything.
1
Conveyancing in Italy, Italian Attorney, Italian Lawyer, Italian Notary Public, Italian Property Attorney, Italian Property Lawyer, Italian Property Legal Assistance, Italian Solicitor, Law Firms in Italy, Notaio, Notary, Notary Public, Off-Plan, Off-plan Property