What does it mean to take by representation?
What is the principle of representation?
According to Italian law, when an inheritance is left, either fully or partly, to a deceased's child or sibling who has died before the testator, the descendants of the beneficiary  succeed to the inheritance, pursuant to the "right of representation" (articles 467 and 468 of the Italian Civil Code).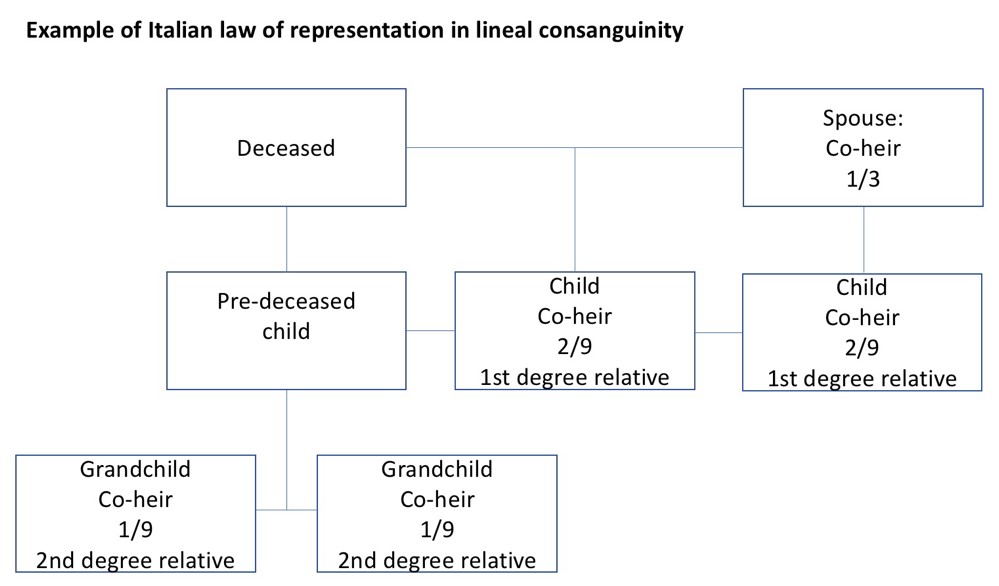 The same applies if a decedent's child or sibling is unwilling to accept an inheritance to which he/she would be entitled, or if he/she is declared unworthy to inherit (art. 463 of the Italian Civil Code).
The person nominated to inherit is called the, "represented", while his/her descendant who through the represented's death becomes raised to the place and the degree of the person represented is known as the, "representative".
(more…)