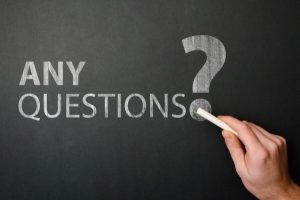 We received this question from a reader wondering how to proceed with Italian assets. We hope that you find our answer helpful. If you have any queries related to Italian property or inheritance law, please send your questions to us. We are here to help.
You may also find our Guide to Italian Inheritance a useful resource.
Pursuant to Italian law, inheritance is transmitted in two ways:
According to the law of intestate succession, if the deceased died intestate (without a Will), the assets are transmitted to the descendants or the surviving spouse following the principles set out within the Italian Civil Code.
According to a Will, which is a legal document signed by the deceased in order to dispose of his assets after his/her death.
Types of Will
In broad terms the Will can be of two types:
Italian Will: This has to be published and registered with the competent Italian authorities after the death of the testator.
Non Italian Will: According to Italian inheritance obligations, a foreign Will must first be translated by means of a sworn translation before an Italian Court. A non Italian Will, especially if it lacks any explicit reference to the Italian assets, becomes subject to interpretation with the support of an Italian attorney. This is necessary in ascertain whether or not the Will is applicable to Italian assets or not. If the assets are not expressly disposed of by the Will, the right to succession follows the rules of the Italian Civil Code.
In either case, there are some Italian inheritance obligations, by which an Italian inheritance should be formally accepted.
Acceptance can be tacit or explicit.
Tacit acceptance is implied. It occurs if, for example, the heir, by disposing of or otherwise dealing with inherited Italian assets, shows an intent to accept them.
An explicit acceptance occurs by making a public deed signed in front of a notary.
Probate
Within twelve months of the testator's death, heirs or executors  should file for Italian probate with the competent authority, which is the tax office – Agenzia delle Entrate. Which branch of the Agenzia delle Entrate needs to receive the probate filing is determined by where the testator was resident at the time of death.
Heirs or executors shall pay the relevant inheritance tax connected with the inheritance. The amount of inheritance tax payable is determined by the relationship of heirs to the deceased and the value of the portion of assets inherited.
Once probate is complete, it is possible to re-register immovable assets in the names of the heirs.
Seek professional advice
Trying to navigate through the procedures outlined above without the assistance of an experienced Italian inheritance attorney can turn an already difficult situation into a traumatic one. Be sure to seek professional advice and guidance to manage the process sympathetically and efficiently.
2
Inheritance, inheritance law, Italian Attorney, Italian Inheritance, Italian Inheritance Solicitor, Italian Inheritance Tax, Italian Law, Italian Lawyer, Italian Notary Public, Italian property, Italian Solicitor, Italian Succession, italian will, Law, Notaio, Notary, Notary Public, Property law inheritance law