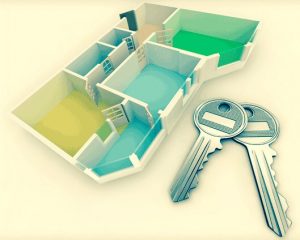 This article and tips were provided, by De Tullio Law Firm, to the British Consulate in 2011. Although the article pertains to a Calabrian case, information is relevant to all off-plan properties in Italy, wherever they are located.
If you are looking for additional information about off-plan properties purchases in Italy, you will find another blog post here about your legal position regarding delivery delays.
 Buying homes in Calabria
A large number of British citizens who have bought holiday property in Calabria have recently contacted the British Consulate in Naples. Many of these transactions have been completed to the satisfaction of the purchasers, but a significant number have run into difficulties with the lawyers involved or with the developers. The Consulate has drawn the matter to the attention of the Italian authorities who are investigating, but we strongly advise purchasers encountering problems of this sort to seek legal advice about obtaining redress.
For people thinking about purchasing off-plan properties in Italy, we offer the following tips:
Seek legal advice before signing a contract and paying any money up front:  afterwards it may be too late. Choose your own independent lawyer. We advise you not to use lawyers recommended by the developer or contractor so as to avoid possible conflict of interest.
Similarly, use an independent Notary Public for the drawing up and signing of the contract. You are not obliged to use the one proposed by the developer or contractor and indeed, again for the same reason given above, we would advise against it.
Remember that only the Italian version of the contract is valid in an Italian court. So either commission the translation yourself from an independent translator or have any translation which provided to you checked over for discrepancies by an independent qualified person.
The amount paid in deposit for an off-plan development should be up to around 10%. Seek legal advice if you are asked for more than that.
As the building work progresses, the contractors should accompany any request for further payment with a list of the work done ('stato avanzamento lavori') which can be verified if necessary by an independent surveyor or architect before payment is made. This procedure should be indicated in the preliminary contract.
We are advised by lawyers that when you buy off plan you are entitled to receive a bank loan guarantee that should be annexed to the preliminary contract. In case of bankruptcy that bank loan guarantee will often represent the only protection of your investment. If you are obtaining bank loan guarantees, have a qualified professional check that they are legally compliant.
1
Conveyancing in Italy, Italian Attorney, Italian Lawyer, Italian property, Italian Property Attorney, Italian Property Law, Italian Property Lawyer, Italian Property Legal Assistance, Italian Property Solicitor, Italian Solicitor, Law Firms in Italy, Off-Plan, Off-plan Property