The legislative decree 122/2005 introduced very strict requirements for preliminary contracts concerning investments in off-plan properties in Italy.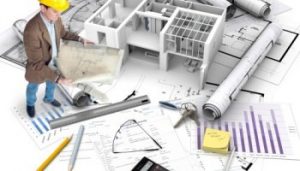 Following art.6 of the above mentioned legislative decree, the preliminary contract should also contain:
– A full description of the parties.
-Identification details of the property, including the cadastral reference of the plot
-A description of the property is required including of those outbuildings for the exclusive use of the buyer, the object of the contract.
-Details relating to the building license or the request for the building license – The law explicitly requires the mention of any burden connected with the building license.
-Technical data relating to the building – The law requires a summary of the technical data in the preliminary contract. Such data will be described in detail in the attachment concerning technical specifications (capitolato). Such specifications cannot be modified without the agreement of both parties.
-A deadline for completion.
-A method of payment – The entire price should be declared, also specifying the amounts paid as a deposit. Payments should be executed by using bank transfers or other means that are traceable and that will leave a clear trail.
-Details of the bank guarantee – The bank guarantee should be delivered at the signing of the preliminary contract. Such a guarantee should be issued prior to, or upon signing of, the preliminary contract.
-The presence of mortgages or any other type of burden. In the presence of a mortgage held by the construction company covering an entire compound that shall be parcelled out amongst several buyers, the notary will not legally be entitled to sign the Deed of Sale until the parcelling out of said mortgage to individual buyers has been completed.
-A list of contractors together with proof of their identities.
The preliminary contract should also have the following attachments:
-Technical specifications of the property, detailing all materials to be used in the construction, a list of agreed finishes and fittings.
-Copy of the Plan submitted to file the request for the building license.
What are the consequences if the preliminary contract lacks one of the mandatory elements set out in art. 6?
A preliminary contract not in compliance with the requirements of articles 6 could be deemed null and void on the grounds that it contravenes mandatory rules (public policy).
Since the above-mentioned legal requirements are set out in order to protect the interests of the buyer, only the buyer can object to the validity of the preliminary contract.
We have written a number of posts on the subject of off-plan property purchases in Italy. You can use our search tool to find more articles. There are many risks involved in off-plan purchases. We would always recommend that you engage your own lawyer to check that your interests are completely protected before you sign any paperwork, including a preliminary contract, related to off-plan property. If you need advice, we are here to help.
1
Conveyancing in Italy, Italian Attorney, Italian Lawyer, Italian property, Italian Property Attorney, Italian Property Law, Italian Property Lawyer, Italian Property Legal Assistance, Italian Property Solicitor, Italian Solicitor, Law Firms in Italy, Off-Plan, Off-plan Property