There are many legal aspects to consider when buying off-plan properties in Italy. We would always advise that you seek legal advice before investing. Developers and builders can be very persuasive, but whatever you do, don't sign anything without taking independent professional advice.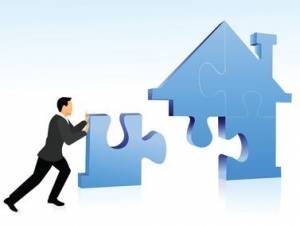 Significant delays in delivery of off-plan properties  is one aspect that irritates investors about Italian off-plan property purchases.
Buyers often try to integrate a late delivery penalty clause in agreements. However, enforcing penalty clauses is not easy. Often the agreement will have been drafted by the developer or  builder. Where the developer or builder is a major company, penalty clauses are unlikely to have been mutually agreed between the company and the buyer. The agreement will therefore unilaterally favour the builder.
If they are fortunate, buyers manage to insert a penalty clause which would be equal to the deposit in the Preliminary Agreement ("Compromesso"). This would of course be a negligible sum and the buyer is still contractually bound to wait for the builder to deliver the property.
A more effective legal safeguard would be to integrate an express termination clause within the Compromesso. In effect, the termination of the agreement would automatically occur – whether or not the buyer notifies the seller of intentions. The length of delay in delivery of off-plan properties would be defined in the Compromesso. If this delay is exceeded, either the parties could negotiate an extension and a new Compromesso,  or the buyer could claim a refund of deposits and / or any other advance payments made.
Where this clause is not expressed in a Compromesso, the buyer can send the builder a formal request to respect agreed terms and conditions within a certain time, which cannot be less than 15 days. In the formal request, the purchasing party should warn the vendor, that unless the latter respects terms and conditions, the agreement will be deemed as terminated. The Italian law calls this particular provision "essential term".
Unfortunately, sometimes, buyers sign a Compromesso which seems very unfair. This may happen because a buyer has been persuaded by a developer's or vendor's promises. Yet, when the informally-agreed delivery day arrives and buyers do not receive the keys to their property, the buyer discovers the law does not provide much protection.
In a recent court case, where the "essential term" had not been complied with, the Court of Vicenza (judgement n.187/2016) ruled that: anytime a delay is considered unbearable, it is possible to undertake legal proceedings against the builder, or the building company, and to obtain a refund of any advance payments. Furthermore, but ONLY IN CASE OF PROVEN DAMAGE, the purchasing party can claim additional compensation.
Either way, before taking legal actions to resolve the agreement and/or to claim for any compensation for damages, an amicable settlement is always highly recommended; also because legal action through the Italian courts could take more than 5 years, whereas an amicable settlement could lead to a favourable outcome for both parties more quickly.
You may be interested in reading more about the legal aspects of Italian off-plan property purchases and insurance. Or if you are thinking of buying off-plan and need advice, please get in touch. We are here to help.
5
Conveyancing in Italy, Italian Attorney, Italian Lawyer, Italian Notary Public, Italian property, Italian Property Attorney, Italian Property Law, Italian Property Lawyer, Italian Property Legal Assistance, Italian Property Solicitor, Italian Solicitor, Law Firms in Italy, Notaio, Notary, Notary Public, Off-Plan, Off-plan Property