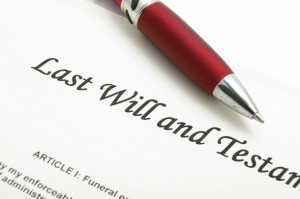 Action should be taken now to benefit from the new 2015 European Inheritance Rules. According to The European Commission some 450,000 cross-border successions occur in the EU each year, estimated to be worth in excess of €120 billion. As it stands, many countries in the EU, including Italy, have laws governing 'forced heirships' along with different opinions as to whether inheritance is dealt with under local law, or the law of the nationality of the deceased. To somewhat solve this confusion and prevent disputes, effective August 17th 2015 new rules will allow individuals across participating EU member states to choose which country jurisdiction will apply to the devolution of estates.
The new EU Regulation is known as Brussels IV. While the UK did not opt in to Brussels IV, any UK citizens with assets in EU countries that have adopted the changes – which is all of them except for the UK, Ireland and Denmark – will benefit. Under the Regulation, after 17th August 2015, any UK citizen who has property in any participating EU member state and who has taken appropriate action before their death, can choose either the law of the country of their habitual residence, or the law of their nationality, or choose one of their nationalities if multiple, to govern succession of their EU estate.
For example, if you are a UK citizen with a holiday home in Italy, you can update your UK Will to cover the Italian property with an election for UK law to apply, instead of having a separate Italian Will for your holiday home. However, it is highly advisable to have either a bilingual Italian Will or an official Italian translation of your UK Will, preferably lodged with an Italian solicitor or notary, which will make things easier, less time-consuming and costly in the long run for the executor of your estate. It is important for anyone who owns assets in participating EU countries to understand Brussels IV and the impact it may have – inheritance tax, for example, is an area not affected by the new regulation.
If, on the other hand, you are a foreign property owner, habitually resident in Italy, it is essential that you make and lodge a bilingual Italian Will or revise your existing Will and clearly state which country's law you wish to elect. Otherwise, because you are resident in Italy, the laws of Italy will automatically apply when dealing with succession. Again, it is important to understand the Brussels IV regulation and its impact.
Interestingly, Brussels IV does not restrict the choice of law to EU nationals so, for example, a US national with property in a participating EU State could elect for US law to apply to the succession of their property; an Australian could nominate Australian law; a Canadian, Canadian law, and so on.
So, as ever, the key is in the planning. If you want freedom of choice, then you've got it, just make sure you don't leave it till it's too late! If you need advice, help or have any questions on this, or any subject in my blog, please send them to me.
6
Italian Attorney, Italian Inheritance, Italian Inheritance Law, Italian Inheritance Lawyer, Italian Inheritance Solicitor, Italian Inheritance Tax, Italian property, Italian Property Law, Italian tax planning, Tax Planning