Italy Introduces a High Net Worth Individual Tax System
Effective from 9th March, 2017, the high net worth individual tax system, pursuant to article 24 bis of Italy's Budget Bill is a codicil that introduces an annual €100 thousand fixed tax rate for foreigners, including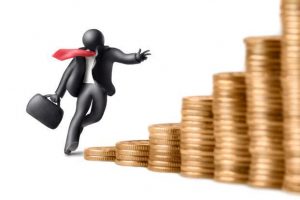 EU citizens, deciding to move their residence to Italy. An additional €25 thousand per annum for each of the individual's relatives, irrespective of the level of income, is also proposed. According to the bill, for those deciding to move to Italy, benefiting from said fixed tax rate is neither an automatic right nor an obligation – it is a choice.
Individuals wishing to take advantage of the fixed tax rate, will have to file an application with the Italian tax authorities, the Agenzia delle Entrate, which will conduct investigations with the individual's country of origin before taking a decision.
If the Agenzia delle Entrate accepts an application, the individual undertakes to become resident in Italy for at least 9 years. Should the individual leave Italy before the 9-year period elapses, there will be a liability to pay all tax arrears.
After the 9-year residence period, the fixed tax rate will no longer be applicable: the individual will thereafter need to decide whether to continue to be a resident of Italy. Should an individual continue to live in Italy as a resident, standard tax rates will apply.
The Budget Bill also introduces a "visa for investors". This means that any foreigner bringing a capital of at least €1 billion in to Italy and investing it within three months of arrival, will automatically be entitled to a two-year residence permit.
The Government's budget bill has been signed by the President of the Republic and will now go through the relevant legislative channels.
Should you need help to understand your personal situation, please contact me or seek advice from a qualified accountant registered with the ODCEC, the Italian professional accounting association of certified public accountants, auditors and advisors.
3
Italian Attorney, Italian Law Provisions, Italian Lawyer, Italian Solicitor, Italian tax planning