Following a review in mid-April, the Italian Council of State has now approved the move to add the tv licence fee, for State broadcaster RAI, to household electricity bills.
The law of stability 2016 heralded a reduction in  the annual RAI license fee to €100 euros from the previous fee of €113,50.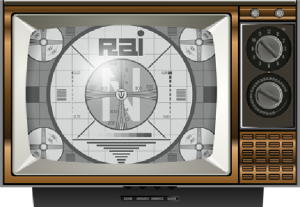 The new legislation introduces the presumption of ownership of a tv set in residences wherever electricity is installed.
From 2017, tv licence payments with electricity bills will take place in ten monthly instalments, from January to October of each year.
In 2016, however, the fee will be payable in two or three tranches. A first payment of €60 will be included in electricity bills in July. It is not yet clear when the remaining payment(s), of €40, will be levied, possibly in September and or November.
Residents abroad will also be liable to pay the tv licence fee if they own a home in Italy.
If you own more than one property in Italy, a tv licence fee will only be payable on your main residence. If the property classed as your second home is let to tenants, the tenants will be liable for payment of the tv licence.
At the instigation of the Council of State, smartphones, tablets, laptops and pcs have, for the time being, been excluded from the definition of TV sets.
If you do not own a TV set, you can claim an exemption. Also if you are over 75 years of age and or if your annual income is less than €8000, exemptions are available.
You will need to fill in a self-declaration form and either send it online or by registered mail with a return receipt, to the Italian Inland Revenue office (agenzia delle entrate) in Turin. You can download the relevant form and instructions here: self-declaration tv licence exemption form
The deadline for filing a self-declaration exemption form is 16th May, 2016. You will need to submit an exemption form every year, unless your situation changes – for example if you purchase a TV.
Sanctions for anyone filing a false self-declaration of any kind, including for a tv licence exemption, can be up to two years of imprisonment. There will also be penalties for failing to make payments for a tv licence. Fines of up to €500 have been introduced.
4