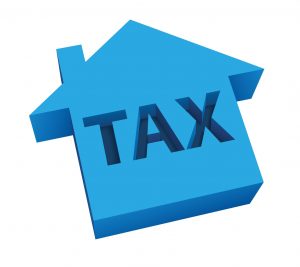 This article aims to provide an overview of current rules pertaining to Italian property taxes and legislation. We outline aspects of legislation and certain taxes which were introduced in 2016 as part of the Italian Stability Law. These new measures relating to property aim to lower tax burdens and bolster the Italian property market.
While the government has announced the elimination of the local property and service taxes on principal residences in Italy and added the elimination of property and regional taxes on production and fixed machinery in the agricultural sector, those who own second and or holiday homes and real estate in Italy, will still pay local property and service taxes.
We recommend that you check your Italian property taxes liabilities. If you need any assistance with your particular case, please contact us. We would be happy to help.
Tax on Principal Residences
In 2016, both IMU (Imposta Municipale Propria) and TASI (Tassa sui Servizi Indivisibili) were abolished on principal residences (prima casa). For a property to be considered as a principal residence, the owner must have Italian residency.
Properties categorised in property tax bands A1, A8 and A9 – 'luxury houses and castles' continue to be subject to IMU and TASI payments. These properties, however, benefit from a discount on IMU. Owners of luxury houses and castles pay a flat rate of 4 per thousand and receive a standard deduction of €200.
Home owners who let their properties to tenants on a Fixed Term Contract (Canone Concordato) with a minimum duration of 3 years, plus a 2-year automatic renewal and who comply with the minimum and maximum rents set by local authorities receive a 25% discount on IMU tax for the property being let.
Agricultural land in mountainous areas land is exempt from IMU, whereas land in flat areas is only exempted from IMU if the owner is registered with the authorities as a professional farmer or agricultural smallholder.
Property Tax Costs – IUC
Italian properties are subject to IUC payments (Imposta Municipale Unica). There are three tax components in IUC:
IMU
While properties considered as principal residences, other than luxury homes and castles, are exempt from IMU since 2016, if you own a second home in Italy, then you will be subject to IMU payments. This will be calculated based on the cadastral value of the property multiplied by 168. The basic rate will be 0.76%. However, this rate may vary depending on the location of the property; each municipality can set their own rate, up to a maximum of +0.3%.
TASI
This local tax covers the costs of basic municipal services like street lighting and road maintenance. Since 2016, principal residences are exempt from TASI unless you own a luxury home or a castle.
Second homes and or holiday homes are still subject to TASI payments at the full rate, although these may qualify for a discount of 50% if the second home is occupied by an owner's children, parent(s) or other first-degree relatives. There are two conditions that must be fulfilled to apply for the 50% discount: the owner must register the occupants of the second home with the authorities and, the owner of the second home must own another home which has been declared as the owner's principal residence.
TASI is calculated in a similar way to IMU, on a base rate of 0.1%. Each municipality can choose to reduce or increase the base rate up to a maximum of 0.25%. The maximum possible TASI rate is capped at 0.33%.
TARI
TARI (TAssa RIfiuti) represents the waste service component of IUC. This tax is used to finance the costs of collection and garbage disposal. TARI is payable on principal and second homes. TARI payment is calculated based on the square meterage of each property.
The total amount of TARI and TASI per property will be capped at a tax rate of 10.6%.
Property Purchase Taxes
These are the Italian property taxes you will be subject to, when buying a property, since 2016:
Stamp Duty (imposta di registro)
Land Registry Tax (imposta ipotecaria)
Cadastral Tax (imposta catastale)
VAT, plus other minor taxes
Currently, cadastral values of Italian properties are still much lower than market values; appraisals in use date back some years. The declared cadastral value of a property on the deed of sale (Rogito) determines the calculation (base imponibile) of Stamp Duty, Land Registry and Cadastral taxes. VAT will apply to the property purchase price if you buy a property from a developer or a renovation company within 4 years from the end of building or renovation works.
If you purchase a property, to use as your principal residence, which is not classed as a luxury home or castle, from a private seller or an entity that is not VAT registered, and you obtain Italian residency at the property within 18 months of signing the deed of sale and you subsequently spend more than 6 months a year at that address, Stamp Duty will be calculated at 2% of the value of the property with € 1,000 as the minimum payment due. Land registry and Cadastral Taxes will be fixed at € 50 each.
If you buy your Italian property from a VAT Registered company, VAT will be fixed at 4% of the declared property price. Stamp Duty, Land Registry and Cadastral Taxes will be levied at € 200 each.
If you buy a second home from a private owner or a company that is not VAT registered, Stamp duty will amount to 9% of the property purchase price, with € 1,000 as a minimum payment. Land Registry and Cadastral taxes will be fixed at €50 each.
If you purchase a second home from a VAT registered entity, VAT will be charged at a standard rate of 10% (22% for properties classed as luxury homes or castles) of the purchase price, and you will pay € 200 for each for Stamp Duty, Land Registry and Cadastral taxes.
To summarise:

Italian Rental Tax
If you let your Italian property to tenants on an Assured Tenancy Agreement or Fixed Term Contract, your tenant is liable for payments of TARI and a portion of TASI – generally between 10% and 30%.
Italian Property Sales Tax – Capital Gains
There is no Capital Gains Tax liability if the property you sell was purchased more than 5 years prior to the sale.
Other Measures
A 65% tax credit for investments in energy-saving appliances such as solar and photovoltaic systems has been announced.
The annual TV licence fee to fund state broadcaster, RAI is automatically included in electricity bills. The licence fee was reduced from €113 to €100 in 2016 and a further reduction to €95 annually is expected in 2017.
In 2017, the TV licence fee is split in ten tranches payable with electricity bills from January to October.
The TV licence is linked to where you are considered resident by your municipality. You will only pay one licence fee – on your principal residence. If you own more than one property, you will not be subject to payment on second or other properties. If the property is leased, the tenant is responsible for payment, even if the contract for the supply of electricity is in the property owner's name.
Certain exemptions from TV licence payments are applicable; if you are aged 75 years old or over, and or your annual income does not exceed € 8,000 and or if you do not own a TV, you can claim an exemption. You will need to fill in a self-declaration form and send it to the Italian Inland Revenue office (agenzia delle entrate) in Turin. You can download the relevant form and instructions here: self-declaration tv licence exemption form
If you wish to have further clarifications as to Italian property taxes, Contact us today. We can help.
2