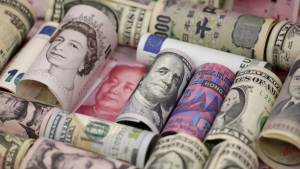 In a previous post, I discussed the possibility of non-Italian nationals getting a mortgage to purchase an Italian property. This post provides a brief overview of some of the provisions contained in the European Mortgage Credit Directive (EMCD), which came in to force across all EU Member States in 2016, impacting the Italian mortgage and credit market.
During the financial crisis of 2008, the EU launched a process to draw up prudential measures aimed at containing risks in real estate credit agreements. Although the majority of sub-prime mortgage problems occurred outside the EU, consumers within the EU hold significant levels of debt related to residential immovable property.
This process resulted in the European Mortgage Credit Directive, the purpose of which is to create a single, harmonised residential mortgage credit market in the EU with a high level of consumer protection.
Italy's Council of Ministers in Legislative Decree no. 72 on 21st April, 2016 approved EMCD, (2014/17/EU) known as, "Direttiva Mutui" in Italian. The Directive then became a national law on 20th May, 2016 and has been in force since 4th June, 2016. In Italy, Bankitalia, ensures enforcement and application of the European Mortgage Credit Directive in Italy.
The European Mortgage Credit Directive applies to credit agreements entered into with consumers that are secured by a mortgage, or equivalent security, on residential immovable property. It is also applicable to credit agreements designated as acquisition or retention of property rights on buildings or land. The definition of consumer is 'a natural person acting outside their trade, business or profession'.
EMCD affects anyone who, for example is considering taking out a Euro mortgage to buy property in Italy, but whose main income is in another currency such as, Sterling or Dollars. The European Mortgage Credit Directive therefore impacts not only EU residents, but also expats globally.
Due to the significant risks attached to borrowing in a foreign currency it is essential to provide measures to ensure that consumers are aware of the risk they are taking. If a credit agreement relates to a foreign currency loan, EU Member States must ensure that the consumer has the right to convert the credit agreement into an alternative currency under specified conditions. Additionally, Member States must ensure that there are other arrangements in place to limit the exchange rate risk threatening the consumer.
In a situation like this, we would recommend consumers obtain independent legal advice to ensure they receive fair treatment and protection should anything happen in the future.
The following are the main provisions of European Mortgage Credit Directive:
Information must be provided to consumers at the pre-contractual stage. In Italy lenders provide pre-contractual information in a prescribed form, the European Standardised Information Sheet (ESIS), or Prospetto informativo europeo standardizzato (PIES)" in Italian, to assist consumers in comparing lenders and their products. Additional information is attached to the PIES including the identity, status, capacity and remuneration of any credit intermediary involved in the application.
Lenders must conduct a rigorous assessment of the proposed borrower's creditworthiness. This includes an assessment of the borrower's income, expenses, financial and economic circumstances before the granting of credit. In accordance with Central Individual Credit Register (CICR) regulations, Italy grants cross-border access to its creditworthiness databases. Lenders of EU Member States use these databases to assess a consumer's ability to comply with the financial obligations for the duration of a credit agreement.
Lenders and their intermediaries must adhere to a code of conduct; act honestly, fairly, transparently and professionally, taking in to account the rights and interest of consumers. Bankitalia has the obligation to ensure that Italian lenders and their intermediaries possess and maintain an appropriate level of knowledge and competence regarding their credit agreement offerings.
Once authorised in italy, a credit intermediary has passporting rights to operate in any EU Member State.
EU Member States must adopt measures to encourage creditors to exercise reasonable forbearance before the initiation of arrears and foreclosure proceedings. The aim is to encourage creditors to deal proactively with emerging credit risk; in effect to ensure that creditors have adequate measures in place so that they can exercise reasonable forbearance and make reasonable attempts to resolve the situation through other means before the initiation of foreclosure proceedings. In Italy, legislation prohibits foreclosure on a main residence subject to the condition that this home is the only immovable property the debtor owns and it must not be classed as a luxury home, such as a castle or villa.
EMCD also provides that Member States retain discretion as to whether and how to apply certain of its provisions, these include:
In Italy, prior to the conclusion of a credit agreement, the consumer has the right to a cooling-off period of at least seven days to allow comparison of different loan offers on the market, evaluate the implications and make an informed decision. During this reflection period, the offer is binding on the lender and the consumer can accept the offer at any time.
While European Mortgage Credit Directive permits consumers to repay their loan before the term expires, EU Member States may impose restrictions on the right to early repayment.
In addition, EU Member States have a discretion to allow creditors to charge for early repayment to cover any losses directly arising from the early repayment. In Italy, in accordance with Bersani's Decree, Law No. 40, of 2nd April, 2007 no penalty clauses or compensation for early repayment may be charged to a consumer.
If you need advice or help with matters related to mortgages for Italian real estate property, please contact us.
1
EMCD, EU, Euro, European Mortgage Credit Directive, Italian property, Italy, mortgage