According to article 4 of the legislative decree 122/2005 the construction company is obliged to deliver to the buyer, at the moment of the transfer of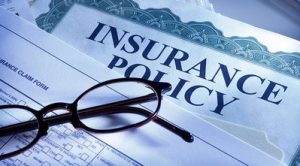 ownership, an insurance policy as a guarantee for serious construction defects affecting the property. This insurance policy has a cover of 10 years.
A good piece of advice is to request that the Notary Public, who must be involved in the sale, make explicit reference to the insurance policy in the Deed of Sale.
This article aims to explain what type of defects would be covered under this guarantee.
The notion of a, "serious construction defect" has developed substantially over time, thanks in large part to jurisprudence. Originally such a notion only included defects involving prejudice to the safety and stability of the property. At present this notion has a wider meaning. It includes all defects that could be defined as provoking significant detriment use of the property. As a consequence, the guarantee will cover any damage that might have an impact on the regular use of the property.
If the construction defect impacts on the regular use of the property, it could also concern secondary elements of the construction. The use of poor or inadequate materials can be considered as a serious defect, if this jeopardises living in the property and implies maintenance work.
A good example of a serious defect might be the case of floor tile detachment in some areas of the apartment. Another example could be poor sealing of the roof which allows water ingress. Both examples clearly explain that the notion of "serious construction defects" is quite broad.
The law limits the right to make a claim on a serious defect insurance policy to buyers who are private individuals. According to a more restrictive interpretation of the law, the buyer should also be defined as a "consumer"; this means that a buyer should only be entitled to trigger a claim on the policy if the property was purchased for personal use. The consequence is that any tenanted, entrepreneurial or professional use of the property would exclude the right to claim on the insurance policy.
The party obliged to provide the insurance policy is the construction company, therefore the buyer should not only claim this right but also be aware of the responsibility of the contractor concerning defects in construction works.
There are many risks related to buying off-plan property in Italy. We have written a number of posts on the subject, which you can access using our search tool. Given the complexity and level of risk involved, we would always advise that you seek independent legal advice before signing any documents or paperwork. If you need any guidance, please get in touch.
1
Conveyancing in Italy, Italian Attorney, Italian Lawyer, Italian property, Italian Property Attorney, Italian Property Law, Italian Property Lawyer, Italian Property Legal Assistance, Italian Property Solicitor, Italian Solicitor, Law Firms in Italy