Cross-Border Inheritance Law. How Does New EU Succession Legislation Impact You?
This article looks at the new EU Law 650/2012, also known as the Brussels IV Regulation, which came in to effect on 17th August 2015.
Although the UK, Denmark and Ireland have opted out of participating in Brussels IV, there are still implications for nationals of these countries who reside in a participating EU Member State or have a connection to a participating EU Member State, for example a holiday home.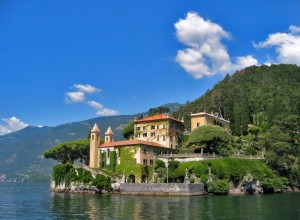 Prior to the introduction of Brussels IV, each EU jurisdiction applied its own rules to govern the devolution of individuals' property. For individuals with assets in more than one country, various Connecting Factors were considered such as domicile, residence, nationality or habitual residence, in order to determine which country laws should apply to an individual's estate. In addition, for some EU states, applicable succession law depended upon whether the assets were immovable (property and land) or movable (bank accounts, vehicles, furniture, jewellery and so on). The fact that each jurisdiction applied different Connecting Factors often led to costly, lengthy and complex conflicts of laws.
Since the 17th August 2015 however, participating EU States have harmonised rules. In an effort to simplify cross-border succession, a single, unified Connecting Factor – Habitual Residence has been adopted. When an individual dies, the default position is that the law applicable to the succession of that individual's estate, regardless of where the assets in their estate are situated, and whether immovable or movable, will be the law of the country where the individual was habitually resident at the time of death.
As an example, if you have UK nationality but are living – habitually resident –  in Italy, the changes introduced through Brussels IV, mean that instead of your assets passing under the laws of England and Wales, Scotland or Northern Ireland – depending on where you are from, your estate will now automatically be governed under the Italian Forced Heirship rules.
Italian Forced Heirship rules are like UK Intestacy rules except that Forced Heirship is applicable even if there is a Will. The key point is that Italian Forced Heirship takes precedence over a Will.
In practice, this means that family members will take possession of the deceased's property regardless of what is contained in the deceased's Will, often in preference to the deceased's spouse or partner. This can create conflicts within families who are unfamiliar with the Forced Heirship culture. This is particularly true where there are children from other relationships, who, under Italian law, are entitled to a Forced Heirship share from a deceased parent.
To further complicate matters, Brussels IV contains fundamental ambiguities. The problem is that because the UK, Denmark and Ireland have opted out of Brussels IV, it is not clear whether these countries will be treated as a Third State – such as a country outside the EU, like Australia or the USA – or whether the UK, Denmark and Ireland will be treated as EU member States.
If, for example, Ireland is treated as a Third State for devolution purposes, an Irish National's Italian property will be treated under the laws of Italy. If, on the other hand, Ireland is treated as an EU Member State, the property will pass under the laws of the country in which the owner is legally deemed to be habitually resident. Just because the UK, Denmark and Ireland are Member States of the EU, they are not necessarily Member States for the purposes of Brussels IV.
Crucially, nobody knows exactly how Brussels IV will be interpreted, and it will probably take several years until the first cases have been heard in the European Court before we know.
The point is that even if you are habitually resident in say, England, your property could still devolve under the laws of the country in which the property is situated.
The good news is that there is a way around all this. Brussels IV contains a provision for individuals to make an election in their Wills for the country of their nationality, or where individuals have multiple nationalities any one of their nationalities, to apply to the devolution of their estate. This means that you can bypass all the ambiguity of Brussels IV by taking appropriate action: if you own a property in Italy, in a Will, which is valid in Italy, you can nominate a country law. This is known as a Choice of Law codicil and will state the law you wish to apply to your Italian property.
If you are in the process of having your Will drafted or reviewed, to cover the circumstances described above, make sure to include a properly drafted Choice of Law codicil.
It should be mentioned, that nominating a country law must be carefully considered. Your legal advisor should take in to account matters such as foreign matrimonial regimes, usufruct, tax consequences, joint ownership structures and other foreign proprietary rights with respect to your estate.
Another benefit of the new cross-border inheritance law is the European Certificate of Succession (ECS), which will enable heirs, legatees, executors of Wills and administrators of the estate to prove their status and exercise their rights or powers in other EU countries. Once issued, the ECS will be recognised in all EU countries without any special procedure being required.
Interestingly, there are also potential benefits for non-EU nationals – again appropriate action needs to be taken. Brussels IV does not restrict the choice of law to EU nationals, so, for example US nationals could nominate US law to apply to the succession of their property in Italy, an Australian with property in Spain could nominate Australian law, a Canadian citizen with property in France could elect Canadian law, and so on.
If you need help to understand your particular situation, please contact us at De Tullio Law Firm, where we will be happy to help you.
5
Cross-cultural relationship, EU Provisions, Italian Attorney, Italian Inheritance, Italian Inheritance Law, Italian Inheritance Lawyer, Italian Inheritance Solicitor, Italian Inheritance Tax, Italian Law, Italian Lawyer, Italian Notary Public, Italian Solicitor, italian will, Italian Wills, Matrimonial Regimes, Notaio, Notary, Notary Public