How would a Brexit vote affect UK property purchasers in Italy?
Several UK property purchasers have recently asked me about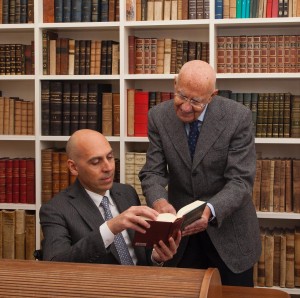 the possibility of a Brexit putting an end to all that is good about buying property in Italy. De Tullio Law Firm provides legal advice to foreign purchasers looking to buy property in Italy.
UK nationals buying properties abroad have tended to favour Europe. The most popular markets are Spain, France, Portugal and Italy, as well as Greece, Cyprus and Malta.
There are very practical reasons that make European destinations attractive for UK buyers. There are no visa requirements for UK citizens to travel across the EU. Member state economies are fairly stable. Excellent health care and education systems are available and there is generally a strong grasp of the English language.
Unlike some countries outside Europe, UK purchasers have the right to buy properties freely, with few restrictions on the number of homes they can own. EU regulations governing succession have been introduced, which makes estate planning easier. In a business sense, for UK expatriates, there are no restrictions on the ability to set up a business within Europe or to retire in one of the member states.
It is hard to imagine a situation where UK citizens don't have the freedom to travel across Europe, get an education, own property, transfer money, retire. There are so many UK citizens already in the system – over two million – so it would be near impossible to do this.
UK nationals abroad contribute a great deal into local economies so it would be of no benefit to the various EU member states to suddenly throw them out or invoke legislation making it difficult for them to stay.
Realistically it would be difficult to unravel all of the advantages that the UK has from being part of the EU but, in the event of a Brexit, it is likely that new regulations and agreements would have to be brought in.
It is likely that there are already plans in place to deal with a British exit from the EU, if it comes to that. It makes no sense for either the UK or various European governments to see these advantages disappear.
The question is when these negotiations would take place and how the transition would be managed. For better or for worse, the UK is a major player in Europe, through tourism, trade, business and property. The EU would not want to completely turn its back on Britain.
If, on June 23rd, the outcome of the referendum is a Brexit, I find it difficult to believe that every UK national living in Europe will suddenly have to sell their property and return to the UK and then the subsequent movement the other way out of the UK by Europeans living here.
I firmly believe that, should a Brexit happen, the process will take several years. In my view, in the short term, no practical consequences will occur. In case of a Brexit, possibly the current UK Government would need to go. The next Government would need to implement the decision in practical terms following negotiations with the other EU partners. This could easily take years.
At the end of the process, UK investors would likely be in a position similar to US ones. As such, this means no restriction for property purchases or rentals in Italy, simply more difficulties in getting a residence permit. If we imagine the UK's relationship with the EU becoming similar to that of other continents, then the future may mean more rigorous purchasing processes and a more complicated tax system – but it is highly unlikely that there would be a mandatory sell off of European properties.
4
Brexit, EU Provisions, inheritance law, Italian Attorney, Italian Inheritance, Italian Inheritance Solicitor, Italian Inheritance Tax, Italian Law, Italian Lawyer, Italian Solicitor, Italian Succession, italian will