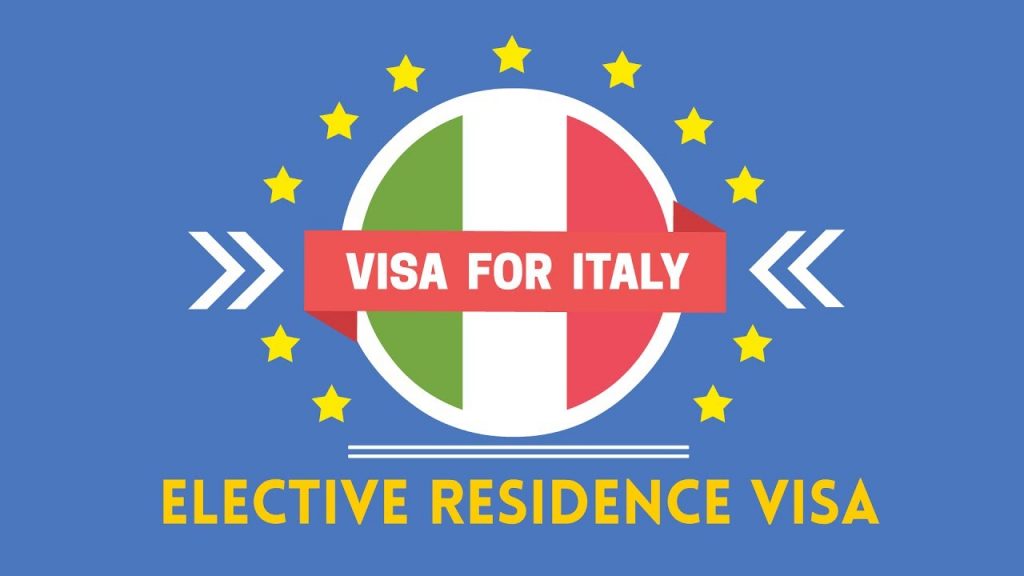 An Elective Residency Visa (ERV) is specially intended for foreign nationals wishing to permanently reside in Italy and who are in the position to support themselves financially without working in Italy.
To qualify for an ERV, an applicant is required to provide satisfactory and documented proof concerning:
a dwelling, where they will be living: this can be done by providing a deed of sale proving ownership, or a tenancy contract for a rented property;
their wish to move to Italy to live permanently and continuously;
means of subsistence. An income corresponding to approximately Euro 31,000 per year; this amount must be increased by a further 20% if the application includes a spouse, and an additional 5% more for each child included in the application.
Details of Italian Government subsistence requirements appear in this chart.
In order to prove their financial independence, an applicant will have to provide evidence of:
pensions,
annuities,
ownership of real estate assets, businesses
savings and bank accounts, statements, etc.
This income must generate revenues, since the applicant will be not able to work in Italy.
An ERV is valid for one year. It can be renewed annually at the Questura (local police headquarters), on the condition that requirements are met. It is important to highlight that an ERV does not permit any work activity in Italy, so applicants must sustain themselves from to their personal finances.
Anyone who has had an ERV for 5 years, may apply for a Residence Permit (Carta di soggiorno).
An Italian Residence Permit is valid for 5 years. 10 years after obtaining an ERV, foreign nationals may apply for Italian citizenship.
It is important to highlight that the Consular Authorities are very strict while examining the application, and their decision is discretionary.
It is therefore recommended to seek legal support from experienced experts.
Should you need further information concerning obtaining an ERV, feel free to contact De Tullio Law Firm at the following email address: info@detulliolawfirm.com
Like